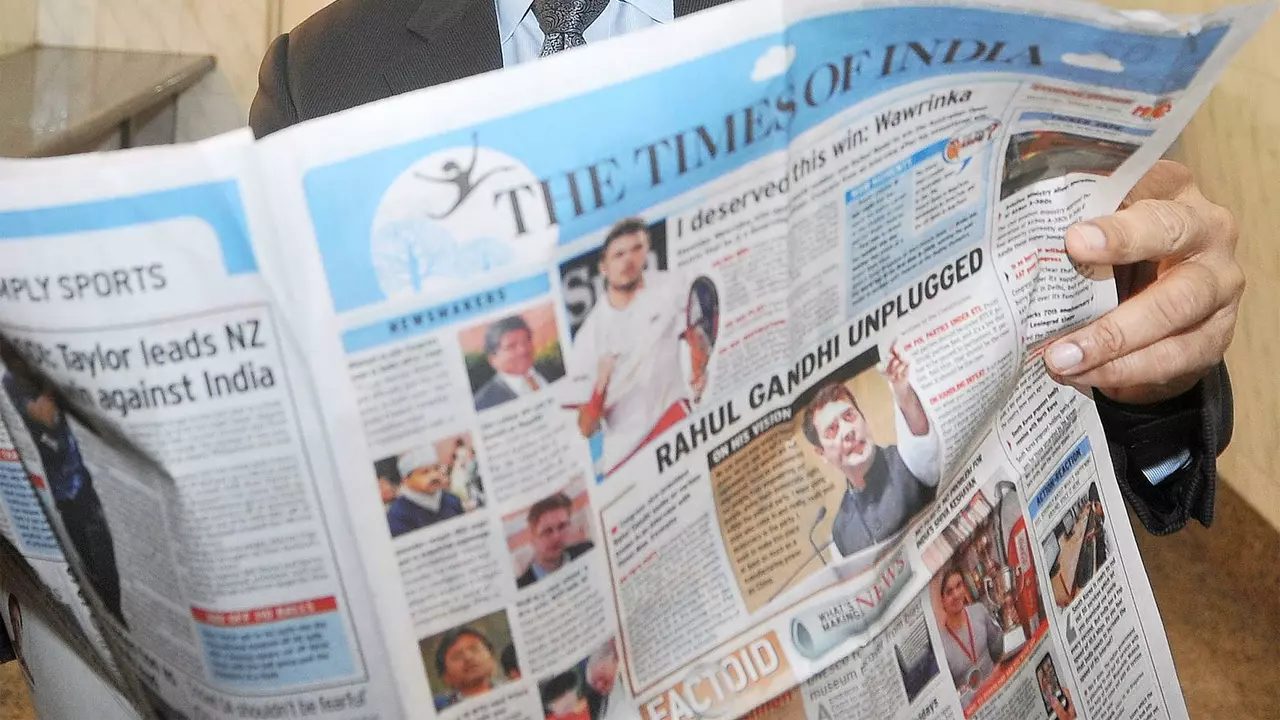 Understanding the Need for Times of India in PDF Form
As a daily consumer of news, I understand the significance of staying updated with the latest happenings around the world. The Times of India is one of the most widely read newspapers in the country, and getting it in PDF form offers a wealth of conveniences. For one, it becomes accessible anywhere, anytime. You don't have to wait for the paperboy to deliver your newspaper every morning. With a digital copy, you can read the news on the go, whether you're commuting, taking a coffee break, or waiting for a meeting to start. Additionally, a PDF of the newspaper is a great way to cut down on paper waste and contribute to environmental conservation.
Exploring Available Options
I've spent a considerable amount of time researching various platforms that offer newspapers in PDF format. The options are many and varied, with some platforms offering free services while others require a subscription. The Times of India, in particular, offers its e-paper on their official website, but it requires a subscription. Then there are third-party apps and websites like PressReader, Magzter, NewspaperDirect, which offer a multitude of newspapers and magazines from all over the world, including The Times of India.
Subscribing to Times of India E-Paper
The most straightforward method to get The Times of India in PDF form is by subscribing to its e-paper service. The process is quite simple. Go to the official website of The Times of India, navigate to the e-paper section, and subscribe by providing the necessary details. Once you've subscribed, you get a daily email with the newspaper's PDF. It's a paid service, but considering the convenience it offers, I find it completely worth it.
Using Third-Party Apps
Third-party apps such as PressReader, Magzter, and NewspaperDirect are another way to get your daily dose of The Times of India in PDF format. These platforms offer a wide range of newspapers and magazines from around the world. You will have to subscribe to these services to access the PDF versions of newspapers. However, these platforms often offer discounted prices and trial periods, so it's worth checking them out.
Utilizing Online PDF Converters
There are numerous online tools available that can convert webpage content into PDF format. However, this method may not always work perfectly for newspapers as they have complex layouts. It's worth a try, though. Websites like PrintFriendly, PDFmyURL, and WebToPDF are some options you can consider.
Accessing through Library Database
If you're a student or a researcher, your institution's library might have a subscription to newspaper databases such as ProQuest or EBSCOhost. These databases offer a plethora of newspapers, including The Times of India, and are a reliable source of PDF versions of newspapers. Consult with your librarian to see if this option is available to you.
Considering the Legal Aspects
While discussing different ways to get The Times of India in PDF form, it's crucial to consider the legal aspects as well. Unauthorized distribution or access to copyrighted material like newspapers is against the law. Therefore, always ensure that the method you choose to get your PDF newspaper is legal and ethical.
Conclusion
Getting The Times of India newspaper in PDF form daily may require a bit of effort and possibly a subscription fee, but the convenience it offers is unparalleled. Whether you opt for the official e-paper service, use a third-party app, or access through library databases, ensure you are doing so legally. Not only will you be able to read the latest news at your convenience, but you'll also be contributing to saving the environment by reducing paper waste.