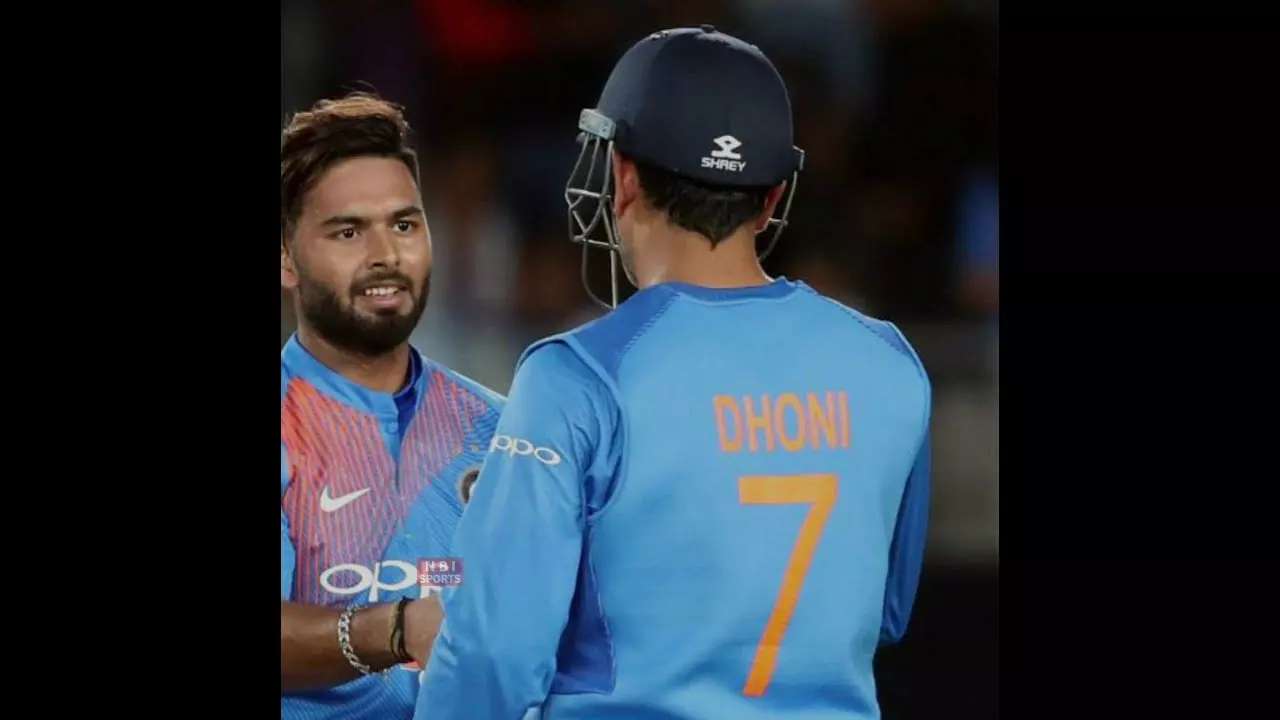 The Emergence of Rishabh Pant
Alright, let's kick things off with the rise of an absolute young gun in the world of cricket, Rishabh Pant. Born in Roorkee, Uttarakhand, he is someone who has held his own in the world of cricket from an early age. As a kid, he used to take a 135 km bus ride just to attend cricket training. I remember when I was a kid, I used to complain about walking 10 minutes to the local park! Just as Rishabh took that bus ride, he is now taking the cricketing world on an exciting ride.
Rishabh's rise was substantial but steady. After making quite an impression at the U19 level, he was picked up by the Delhi Daredevils (now known as Delhi Capitals) in the IPL. His fearless cricket and aggressive playing style caught everyone's eye. Pant's journey from a small-town boy to representing India at the international level is an epitome of determination and hard work, almost mirroring my own journey from regular Adelaide bloke to a dedicated cricket blogger!
Pant's Leadership Stint and Success Under Pressure
Now, about a young leader's performance in a highly stressful environment. Pant was given the captaincy of Delhi Capitals amidst the IPL 2021 when the regular skipper Shreyas Iyer was injured. Let me tell you, the kind of pressure that goes into being a captain, it's kind of like being a barista during peak hour rush at the local coffee shop. High stakes, high pressure and everyone demanding perfection!
But Pant, just like a seasoned barista, proved everyone wrong who had doubts about his leadership skills. From setting the fields to marshalling his troops, Pant handled everything with great intelligence and poise. The aggression we saw in his batting, was nicely softened when it came to guiding his team, showing a balance few possess. His uncanny tactical decisions and sheer calmness on the field reminded us of a certain captain cool, MS Dhoni.
Pant: The Future-Dhoni?
Now, are we looking at the next Dhoni? Before we delve further, it needs to be remembered that no player can truly replace another. Dhoni's stature as a cricketer and a leader is unparalleled. Every cricketer is unique and brings a different flavour to the game. But that doesn't mean comparisons can't be made. I mean, I still sometimes measure myself up against my favourite bloggers, even if I'm throwing in a sprinkle of Aussie humor!
Pant's fearlessness and attacking mindset, combined with his ability to remain calm under pressure and make smart decisions just like Dhoni, definitely keep him in the conversation. His ability to finish games with a smack over the boundary, again, echoes grumblings of the Dhoni-style finish. But only time will tell if Pant will be able to leave an impact as indelible as Dhoni's on cricket. Remember, consistency is key!
The Power of the Glovework
Behind the stumps, Pant has filled some large boots and in style. Successfully replacing a legendary wicket-keeper like Dhoni was not going to be an easy task. To draw a parallel from my own life, it's a bit like stepping into your mum's kitchen and trying to recreate her legendary lasagna. The expectations are sky-high!
Nonetheless, Pant has proved to be capable behind the wicket. From taking acrobatic catches to stomping out batsmen, Pant has showcased excellent glove work. He still has a long way to go in mastering the art of wicket-keeping like Dhoni, but seeing his recent progress, it feels like he's moving in the right direction.
Winning the World Over
Not just India, but the whole cricketing world has high hopes pinned on Pant. His attacking batting, fearless leadership, and agile glove work have earned him fans all over. Rishabh seems to be the total package. He has got the talent, aggression, appetite for big scores, leadership qualities and now he is adding consistency to his game. Much like how I won over my loyal blog readers, one post at a time!
The Inevitable Comparison
So, the comparison between Pant and Dhoni, while seemingly inevitable, is perhaps not entirely fair. They are two different personalities, with unique styles of play and leadership. There's a saying in cricket - 'Form is temporary but class is permanent.' Dhoni is the definition of this class. Pant is yet to carve out his legacy, but he is certainly on the right track.
Final Take
In conclusion, whether we see Pant as a future Dhoni or not, it's clear that he has the potential to be one of the best cricketers India has ever produced. That said, Dhoni's shoes are big to fill, and time will only tell if he can walk, or run, in them as effectively as the man himself. All we can do is sit back with our favourite beverage, maybe a good ole beer for us Aussies, and enjoy the show this promising cricket superstar is set to offer in the coming years. Cheers!